Young classic car enthusiast Harry Sharrock first set eyes on his 2008 Jaguar XJ Sovereign back when he was a university student in Hull. Since then, he worked and saved to buy it just over a year ago. To celebrate, Harry embarked upon an epic tour of Europe with his new love. This is his story, which originally appeared in Jaguar Enthusiast Magazine but reproduced here with their permission. 
Hello, fellow Jaguar enthusiasts, my name is Harry and I'm from Cheshire, I am 25 and bought my first Jag at the age of 24.
Even from the first day after buying this car, it was destined for great things. I bought it with plans to go to France. Just six days later, I was in continental Europe driving through the streets of Paris. I then carried on, spending three weeks in Northeastern France in a small town close to Troyes. This is where it was put to the test in a sweltering heat wave, becoming accustomed to the French country lanes, tight alleyways and even tighter underground car parks. I feel after this trip, both I and the car have earned our stripes.
This trip would serve as a precursor to a much more adventurous and scenic journey. Earlier this year, I had the pleasure of picking up my partner who was studying for a year in Milan. So, the Excel spreadsheets came out for this one to organise a trip that would see me standing in awe of the Swiss Alps and with my feet on the golden sands near Saint Tropez.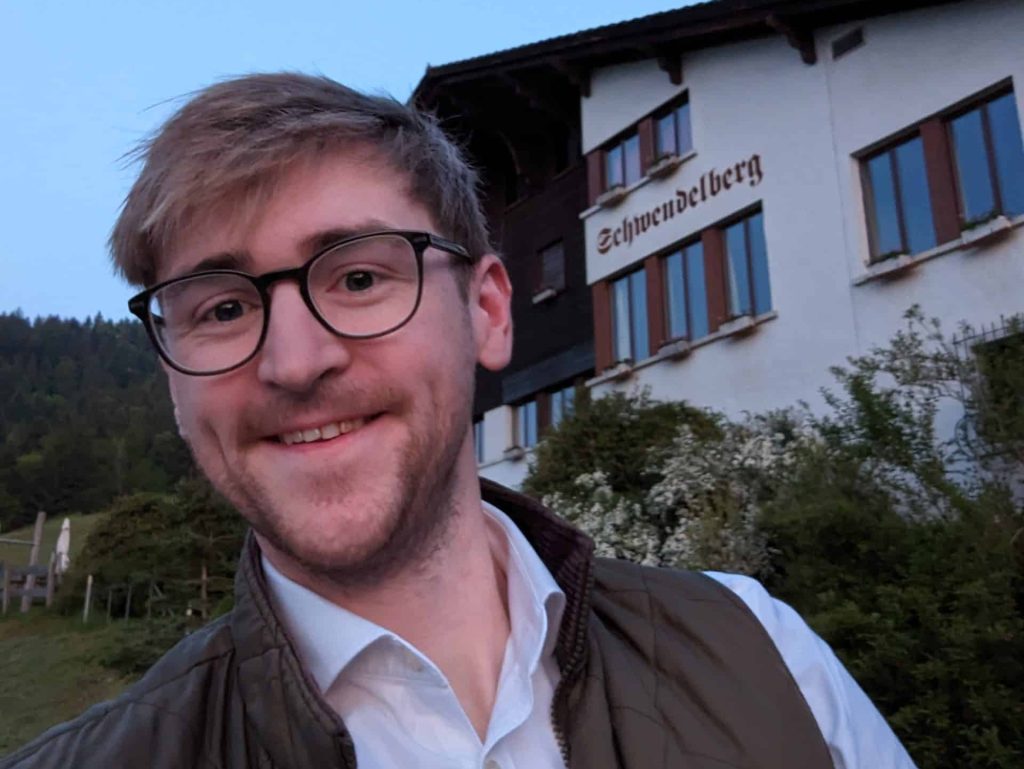 The Journey
The round trip took me 10 days and we took the scenic route on the way back around the coastal towns of France. I covered around 2,500 miles and spent around £500 on fuel. A little pre-trip maintenance was undertaken and I insured myself through the Jaguar Enthusiasts' Club insurance scheme with Peter James before leaving.
I changed two tyres to Pirellis through the JEC's deal which gave me a fuel card to use towards the trip. The club insurance also came with European breakdown cover and the tyres drove beautifully. I don't think I would have made it all the way around if I hadn't changed them.
From the start, Day 1 – I left Cheshire at around 11 am and took a very leisurely drive to Dover, taking the M6 toll of course. My ferry was destined to depart at 6.55 pm, so I'd be there very early, which for a 5-hour drive would have left me with plenty of time to sort documents and queues out.
In the queue, I had the opportunity to admire some other non-Jaguar classics. In a flash, I was on the other side of the channel waiting to disembark at Calais. My first stop for the night was a small town called Tiques, where I stayed at a charming old-style manor house called Chateau Tiques.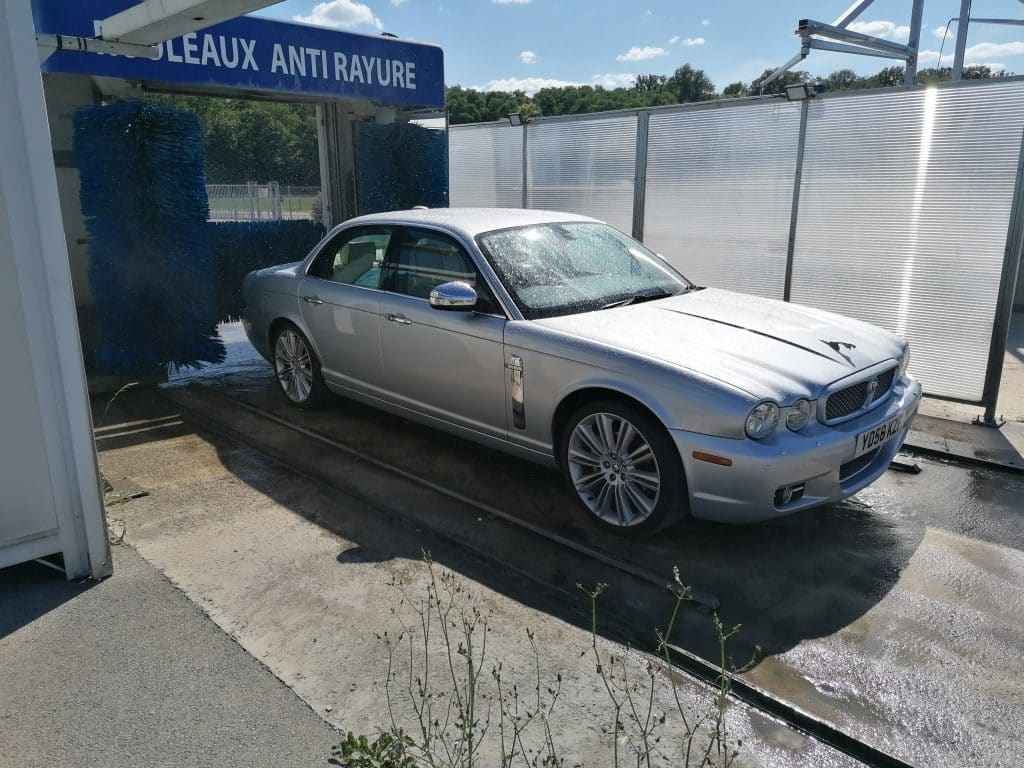 Day 2 is where the fun starts. Tiques, France to Lucerne, Switzerland. With the small errand of dropping off a gift bottle of wine for my hosts in Troyes from the year before. It was an effortless journey travelling across northern France, with plenty of well-stocked service stations.
If you're an electric car owner, have no fear, as electric charging stations are everywhere, at every service station you would see rows and rows of them. I would say the pain of the first couple of days was travelling alone and having to get out of the car every time to pay the tolls, which France is in no short supply of. Now, once you get into Switzerland, that is another story, you cross the border and get your little motorway sticker for 40 Swiss Francs and it's like driving into an entirely different world. Driving along the motorways, you are met with stunning mountain views and clear motorways. Unfortunately, you're also met with the Swiss driving style, but I suppose that can be overlooked. My journey was taking me to Gasthaus Schwendelberg Luzern-Horw, a beautiful guest house on the side of a mountain, I got there quite late, but they were more than happy to still serve me with a plate of ribs the size of my head! This is where I stayed in a single bedroom overlooking the Swiss mountains just visible due to the low-lit glow of the towns in the valleys below.
On day 3, leaving the Hotel, I was met with the light just before sunrise peaking over the mountains. This was one of the busiest days, for my plan was to drive from Lucerne, Switzerland to Milan, Italy and pick up the partner where she managed to fill the entire boot with all her bags – they only just fitted.
Then, we drove in a south-easterly direction and drove through Monaco which was in full swing due to the F1, we really did fit in. Then on to Nice where we would bunk down for the night at the Hotel Mon Soleil.
Day 4, started with a little exploration around Nice and some breakfast where I worked on my horrific French. We strolled through the streets and on the beachfront before moving to our next location of Cannes. A whistle-stop tour commenced before moving onto the hotel, L'Écurie Du Castellas, to drop off our bags and head to the beach of the Plage de Pampelonne. This is where I suffered my first and hopefully last vehicular faux pas. It may have been the driving or the long hours in the sun, but I forgot how long the bonnet was and, when trying to reverse out of one of the bays, which had wooden posts covering the sides and roof, I rubbed the paint off on a small section of the paintwork. It isn't really noticeable, but I know it's there. After that small incident on an otherwise brilliant day, we headed back to the hotel in Ramatuelle and go out for dinner where I ordered a dish of frog's legs, interesting texture, and very fiddly.
Day 5 was another bright and early day. We had breakfast at the hotel and took in the views before moving onto the beaches of Saint Tropez for a little swim and a couple of drinks by the beach (Coca-Cola). When we were sunned out, we followed the coastal route to Marseille which was our next stop for the night. We stayed in a lovely Airbnb for the night in the centre of the city.
On day 6 we carried on eastward to Carcassonne, this time making that jump from the coastal routes to the countryside. We of course took in the sun one last time at the beaches of Palavas-les-Flots, just south of Montpellier and then we carried on to Carcassonne where we stayed at another amazing Airbnb with fantastic views of the castle. We explored the town and its restaurants before heading back for the night.
For Day 7, we walked to the castle/fortress area and took the tour around the walls and inside, high on the hill overlooking the town you can see the river and architecture of the area which is a truly magnificent sight and highly recommended. We walked, ate and enjoyed the views and food before moving on to the next location of Bordeaux, which I've got to say was probably up there in my favourites in France. Particularly because I had surprised my partner with a trip to the Bassin de Lumiere, which is an old submarine pen turned into an immersive Salvidor Dali art exhibition (only 7 Euro pp) we then ate good food and had some cocktails at a bar around the corner, all very convenient and the people were very friendly.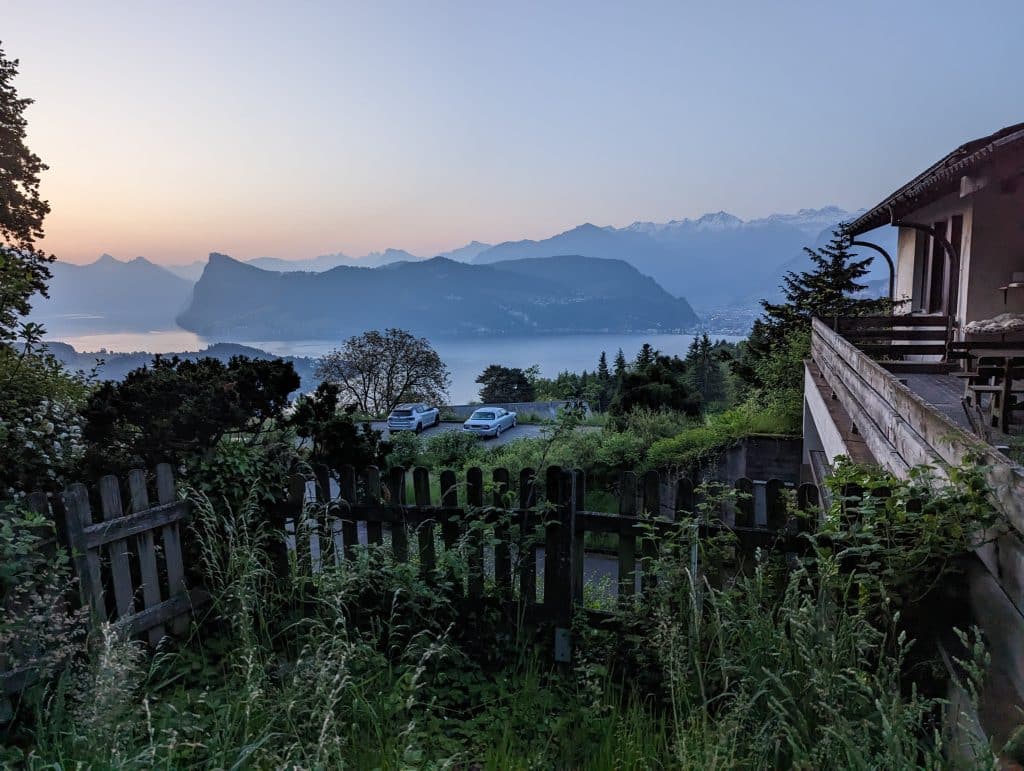 Day 8 started by taking a 30/40-minute stroll to the centre of Bordeaux as our hotel was in the north of the city. We went shopping and took in the graffiti artwork around the city before heading to Le Bordeaux restaurant which is a part of the Intercontinental Bordeaux Hotel, for a beautifully cooked meal and views of the square. Once full, we took an Uber back to the car and left for our next destination of Nantes. When reaching Nantes, we booked ourselves into a rather quirky and quite tricky-to-find Airbnb. It was on the top floor of an old building and looked a little run down. This was a façade, for when we got into the flat it was kitted out with a jacuzzi bath thing and every modern amenity you could ever want. We dropped our bags (or I dropped them as the loyal bagman) and explored Nantes for a few hours, went to the river to see the old warships docked up, these can be toured much like HMS Belfast on the River Thames.
Nantes is very much a student city, so if you're looking for quite a bustling and busy nightlife then this is the place to be, we opted for an early night however, due to facing a very long journey the next day.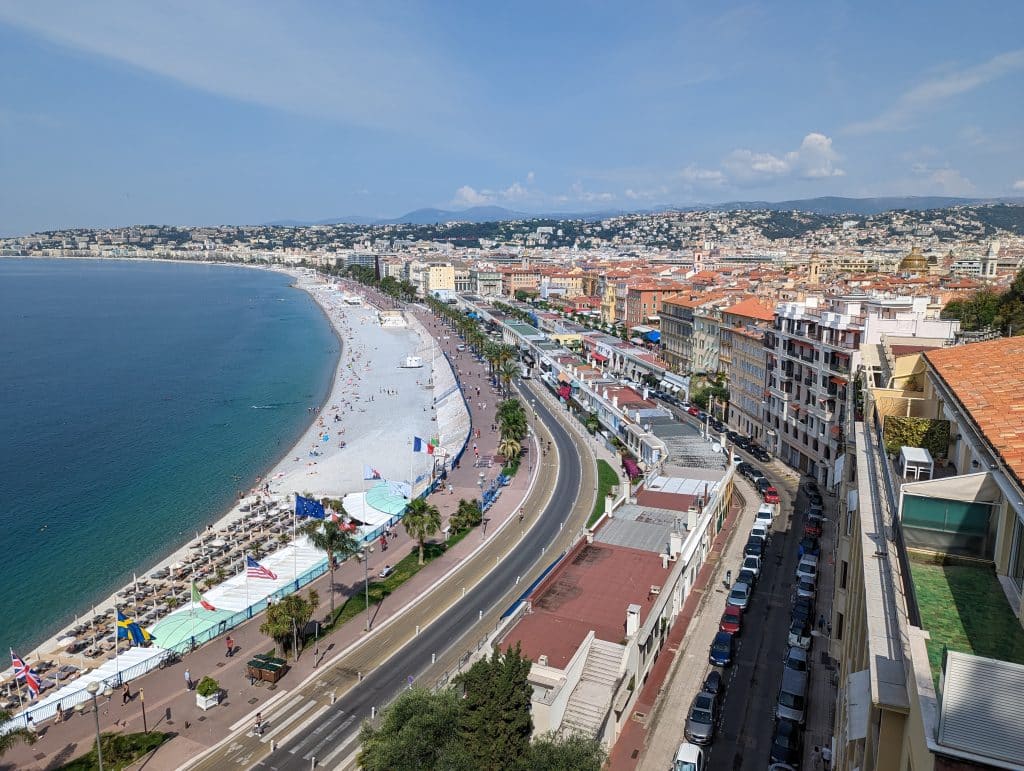 Day 9 was particularly long. We were driving from Nantes to Calais, and the reason for this was purely a money-saving exercise. It was cheaper to drive all the way to Calais, stay there and then get a ferry in the morning than get one from the closer ports such as Caen. A long journey of toll roads, French motorway, economic driving and a few stops at service stations ensued with much admiration for my beautiful well-travelled Jag. We reached Calais and stayed in another Airbnb with its own private parking. There, we came across an old WW2 German bunker in the park just opposite the flat, which for a history buff like me was brilliant. We ate in the flat and got an early night for the final leg, home.
Day 10, up early for the Ferry, we got there quite early and just as they did when I first arrived, they bumped us up to an earlier ferry. I treated us both to breakfast and then to the club lounge access, which was all-inclusive, I've tried eating so much. We departed in Dover and started our long drive back to Cheshire, talking about the things that we'd just seen and done, which wouldn't have been possible or half as fun without the Jag to take us through it all.